Police search AC/DC drummer's home
Police are searching the Tauranga home of ACDC drummer Phil Rudd this morning.
Detective senior sergeant Daryl brazier of Mt Maunganui police said police were searching Rudd's home
as a result of "information received".
A jogger who ran past the property said she saw the famous sticks man being questioned by police
on his balcony and a woman wearing hat looked like a negligee was also spoken to.
A security guard was posted outside the gate along with a police officer.
Residents say security guards have been at the address frequently in recent weeks.
Rudd is the only Australian-born member of the band.
In 2003, he was inducted into the Rock and Roll Hall of Fame with the other members of AC/DC.
His last brush with the law was in March this year when he appeared in court charged with failing to disclose
his drug use so he could get a pilot's licence - a charge he was aquitted of,
but not without the judge in the case saying he has suspcions.
Rudd had filled out a form to obtain a medical certificate to renew his private pilot licence.
The Civil Aviation Authority alleged Rudd deliberately failed to declare his self-confessed previous
cannabis use in the medical history section of the form.
Judge Louis Bidois said he was very suspicious in terms of Rudd's answers on the medical form.
"But suspicion is not enough and Mr Rudd will get the benefit of doubt despite some shortcomings in his evidence,"
the judge said.
Rudd was caught with 23 grams of cannabis on his launch and another small quantity at his home during
a police raid in October 2010, but won a discharge without conviction for a possession of cannabis
charge on appeal.
Rudd was also this year ordered to pay more than $72,000 after losing his temper and sacking
three of his restaurant workers.
The employees, who worked at Phil's Place in Tauranga, were left so distressed and humiliated
by the incident they became depressed, and struggled to find new employment,
the Employment Relations Authority (ERA) said.
On July 18, 2012, Rudd went to his restaurant and asked for an antipasto platter to be delivered to his boat,
the ERA decision said.
But his security guard then came in and said the meal should be taken to Rudd's aircraft hangar instead.
An angry Rudd later kicked the back door of the restaurant in saying, "where is my f*****n meal?".
He yelled at staff, "you're all f****n useless", "you're all f*****n fired"
and told them to drop what they were doing.
He then kicked the rubbish tin and left the restaurant, slamming the door.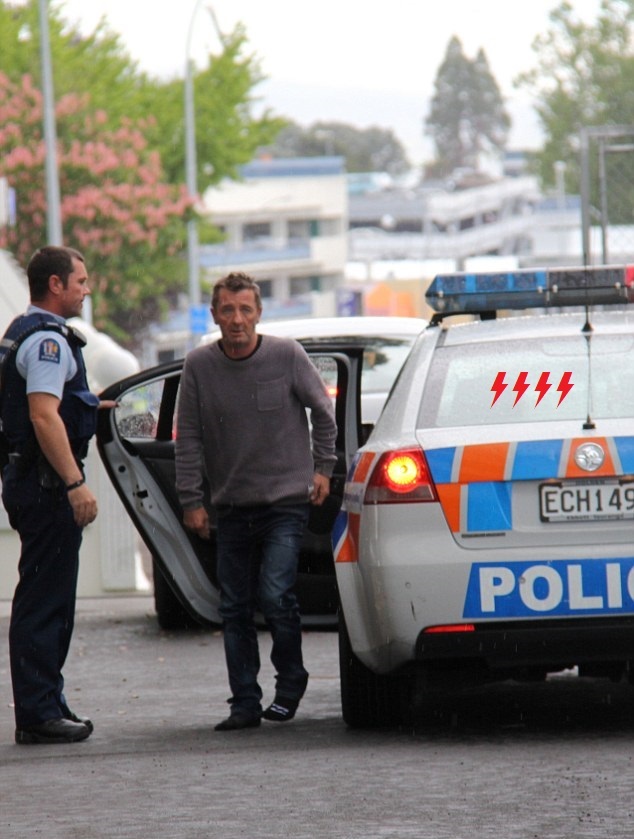 LINK:
http://www.stuff.co.nz/entertainment/music/62967177/police-search-acdc-drummers-home
---
Permissions in this forum:
You
cannot
reply to topics in this forum