The Australian hard rock group AC/DC was about to break big in America, and they needed a rear cover
for their new album "Highway to Hell."
The band's name, by the way, refers to the different types of electricity and to the "High Voltage"
of their stage performances — not to what nasty minds might think.
The front cover was also done by our studio, but over a year earlier for the group's "Powerage" album.
In the end, a different choice was used for that record and the December 1977 photo with the devil's horns
put on the front cover of "Highway To Hell."
It was late Spring 1979 at our photo studio in New York City.
I had already decided to leave the business and start a new Little Adventure producing travel guides,
but I still came in when needed.
By now, my partner Jim Houghton and his assistant were doing all of the photography
and I mostly took care of business matters.
One of our best clients was Atlantic Records, for whom we've done dozens of album covers over the years.
This time their head art director, Bob Defrin, had a hot new assignment for us.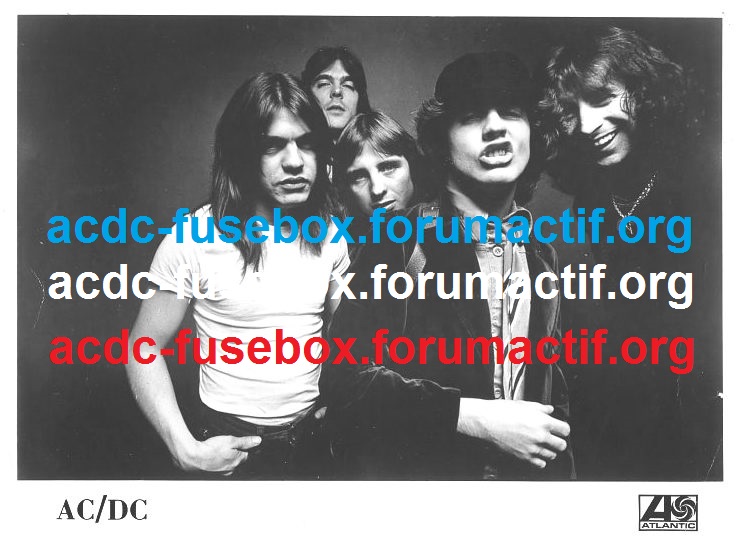 My contribution to this was strictly in the lighting, in which I created just enough of a highlight
on the grey background to separate them from it and yet retain a "dark" feeling.
The horns on guitarist Angus Young's head, by the way, were later airbrushed on, as was his devil's tail.
Now, these guys looked pretty scary, but they were actually a delight to work with!
Jim took the photo on Ektachrome film with a Hasselblad 500EL camera equipped with an 80mm Planar lens,
using a  single Balcar studio strobe, umbrella reflector and a Calumet generator.
The 1979 rear cover involved advance planning and arrangements.
This was to be shot at night on a dark highway with the smoky fires of Hell behind them.
Where to find an abandoned highway close to Manhattan? Why, Staten Island, of course.
The Mayor's Office for Film Production helped on this by arranging for us to use
a closed section of road that was under construction.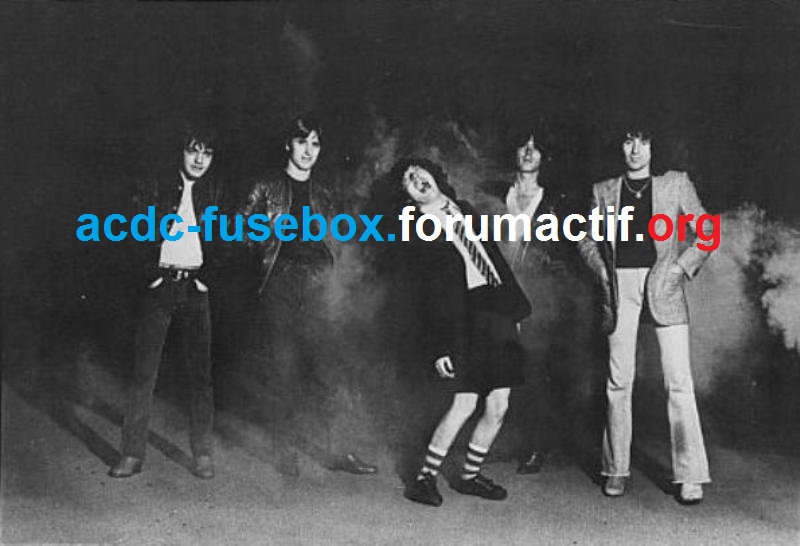 That night we all boarded a rental location van and headed for Brooklyn,
then across the Verrazano Narrows Bridge to the unfinished West Shore Expressway.
The band members were all excited about seeing the famous sights along the way.
Our Balcar strobe lights and the rented smoke machines were powered by our Honda location generator.
Jim used various cameras; the final shot was probably from a Nikon F2 loaded with Tri-X B&W film,
although the picture could be a bit deceptive and may actually be a color conversion
made to look like a full-frame B&W print.
Looking back, I think that we should have used more lights behind the smoke.
---
Permissions in this forum:
You
cannot
reply to topics in this forum