Philip Morris:
"We went to do the jailbreak shoot down in Lavender Bay and they arrived at the studio
with a slab of beer and a bottle of Green Ginger Wine.
The roadies dressed up as the police.
It got out of control, really.
There was a bit of fist fighting and graffiti going on, so it was always a lot of fun, a lot of action."
Staging of the session:
The band gets caught by the police, by painting the AC / DC logo on a wall ...

Featuring the band, Fifa Riccobono, Michael Browning and a roadie.
Fifa Riccobono sat / Michael Browning is painting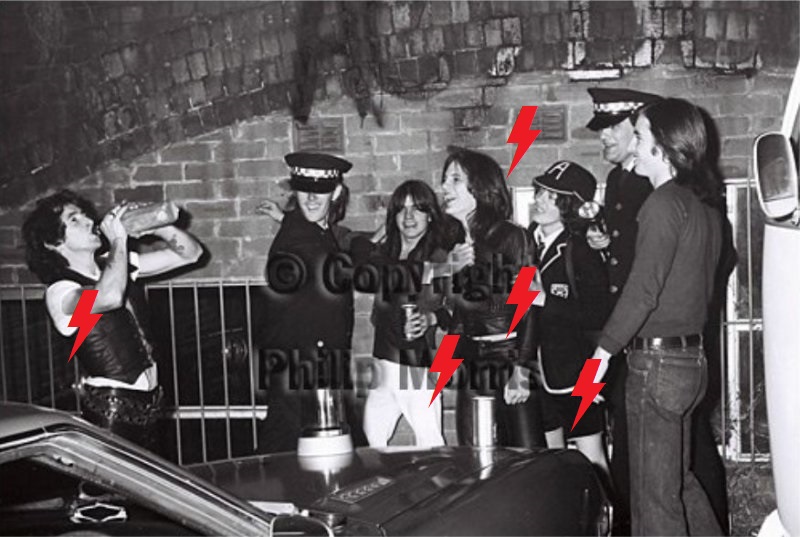 Bon drinks from his bottle to give courage ...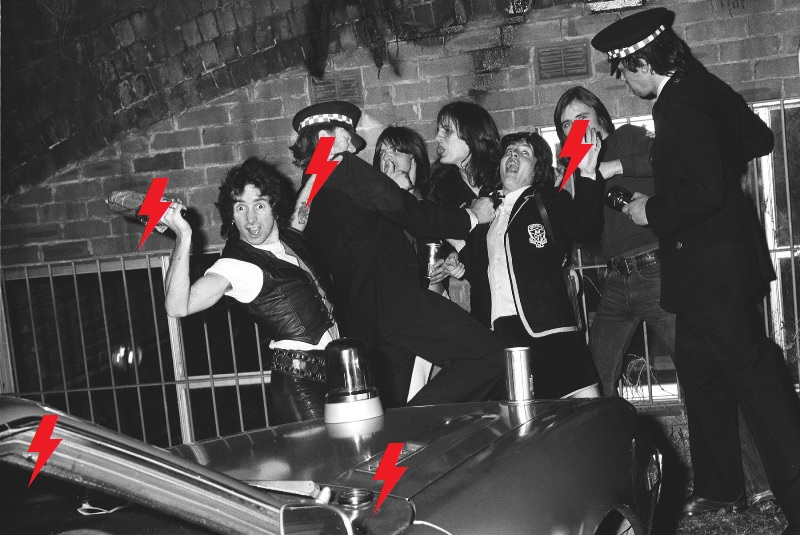 ...to attack the cop

Mark pulls the tongue, Angus takes a belly punch.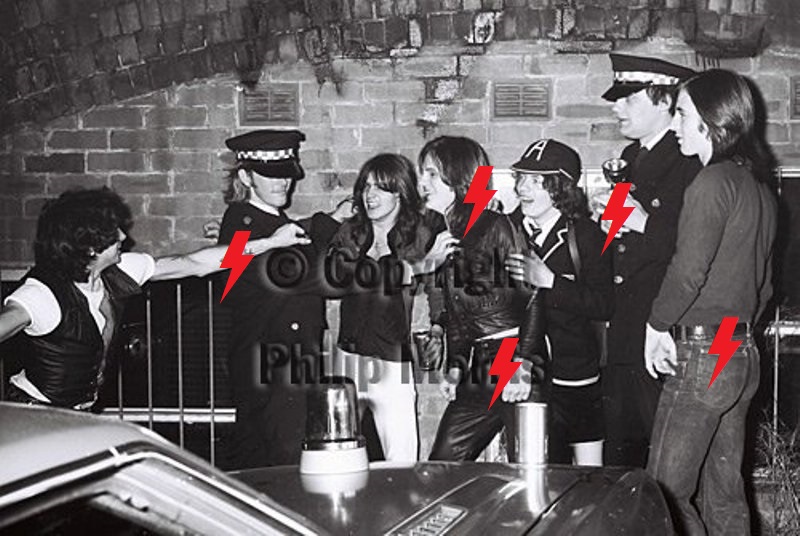 Bon grabs the cop...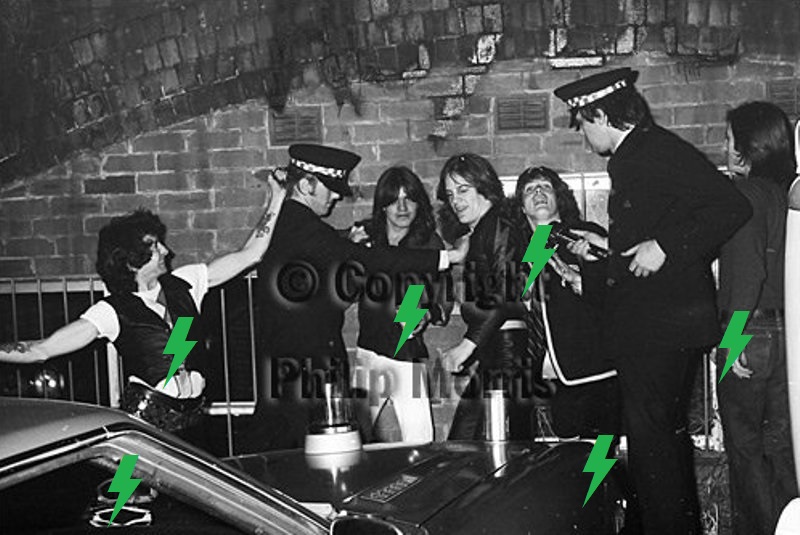 ...and takes him by the hair...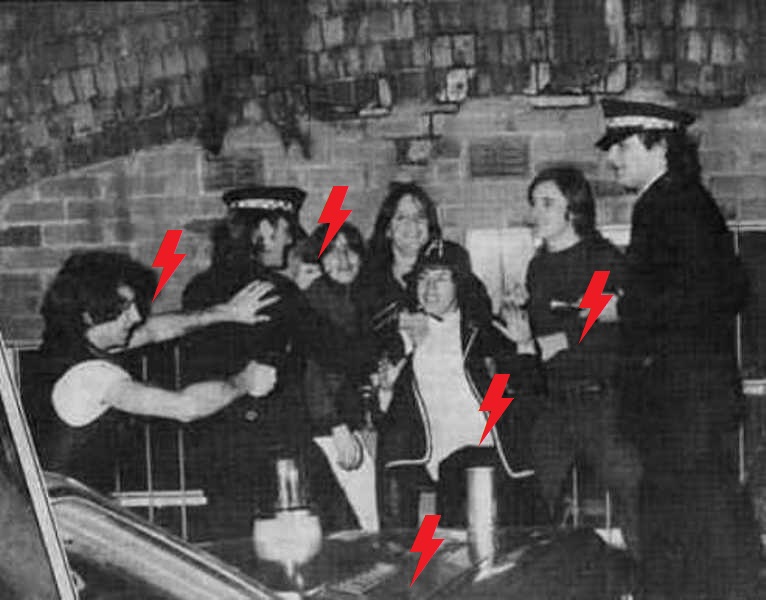 ...Bon pointed the cop with a gun...Angus raised his hands.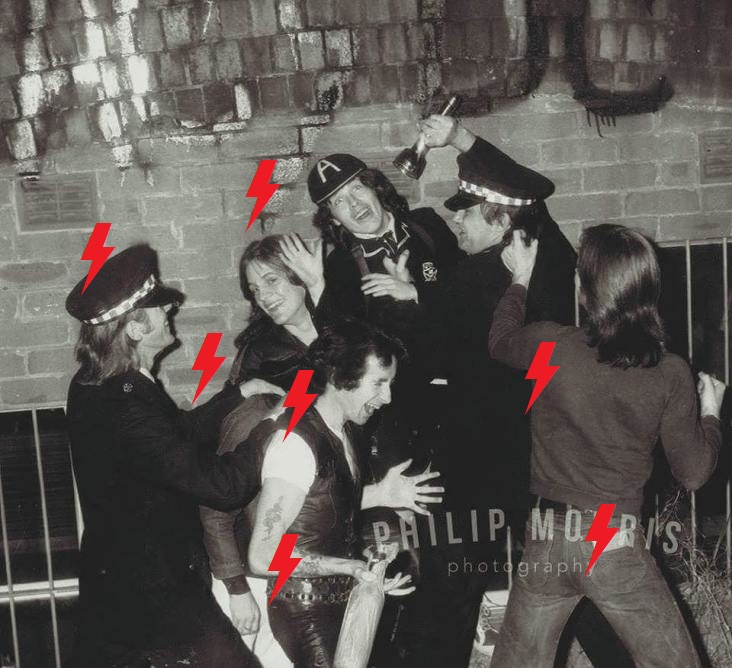 Bon goes crazy, Phil drew his right hook.


Similar topics
---
Permissions in this forum:
You
can
reply to topics in this forum