06 Nov 2014, 08:51 am
Australian musician appears in New Zealand court after raid at home in Tauranga on the North Island.
The AC/DC drummer Phil Rudd has been charged in New Zealand with attempting to procure murder,
threatening to kill and possession of drugs.
The 60-year-old was the subject of a raid on the North Island on Thursday morning
and appeared in Tauranga district court in the afternoon.
He said nothing during his brief court appearance and wore no shoes.
He did not apply to suppress his name and was bailed until 27 November.
He had been charged with attempting to procure murder,
threatening to kill and possession of methamphetamine and cannabis
and has been ordered to stay in Tauranga and to have no contact with anyone related
to the charge of procuring murder as part of his bail conditions.
According to court documents, Rudd is accused of attempting to hire one person to kill two others
between 25 September and 26 September.
He is also accused of threatening to kill a complainant on 26 September.
Rudd refused to talk to media gathered at the court and left in a late model Mercedes sedan,
the New Zealand Herald reported.
Rudd was a notable absentee from AC/DC's recent promotional material in the lead-up
to the release of the band's first album in six years.
The first image released to promote the album, Rock or Bust,
did not feature Rudd and he was absent from two video shoots over the past few months.
Lead singer Brian Johnson reportedly told fans Rudd was not at one of the video shoots
because of a "family emergency".
Biographer Jesse Fink, author of the new book, The Youngs: The Brothers Who Built AC/DC,
told the Daily Mail Australia he was "absolutely stunned" by the charges.
Fink said Rudd had "deteriorated" in recent years. "You go back and you see photos of Phil from the '70s,
he's a beautiful man, a very handsome man."
Australian-born Rudd has lived in Tauranga for a number of years.
AC/DC have announced they will launch Rock or Bust from the New South Wales town The Rock on 23 November.
Rock or Bust is the band's first album of original material since Black Ice was released six years ago.
Founding guitarist Malcolm Young recently left the band after his family announced he had developed dementia.
Rudd joined AC/DC in 1975. He was dropped in 1983, but rejoined in 1994.
LINK:
http://www.theguardian.com/music/2014/nov/06/acdc-drummer-phil-rudd-charged-with-attempting-to-procure-a
6:15 PM Thursday Nov 6, 2014
Rudd, who was dressed in jeans and a grey jersey, was also charged with possession of methamphetamine,
possession of cannabis and threatening to kill.
He did speak when he appeared in the dock and entered no plea to the charges.
He has been bailed until his next appearance on November 27.
Rudd, who had been in custody since the police raid on his house,
was ordered to have no contact with the man he allegedly tried to hire to carry out the two hits.
Judge Louis Bidois suppressed the names of the alleged intended victims and the alleged hitman.
Rudd did not seek name suppression but his lawyer, Tony Rickard-Simms,
had asked Judge Bidois to deny the media permission to film Rudd in court,
arguing that they simply wanted to get photos of him "at his worst".
Judge Bidois refused the request.
Rudd was seen leaving court in a silver Mercedes sedan driven by a blonde woman.
He refused to speak to gathered media.
Rudd has lived in Tauranga for a number of years. He moved to New Zealand in 1983
after being sacked from the band.
Ex-manager Michael Browning told Daily Mail Australia that the charge was a "bit of a shock, but there you go".
Rudd was inducted into the Rock and Roll Hall of Fame in 2003 along with the other members of AC/DC.
In 2011 he bought a restaurant at Tauranga's Bridge Marina and called it Phil's Place.
It closed temporarily in 2012 but reopened in April this year.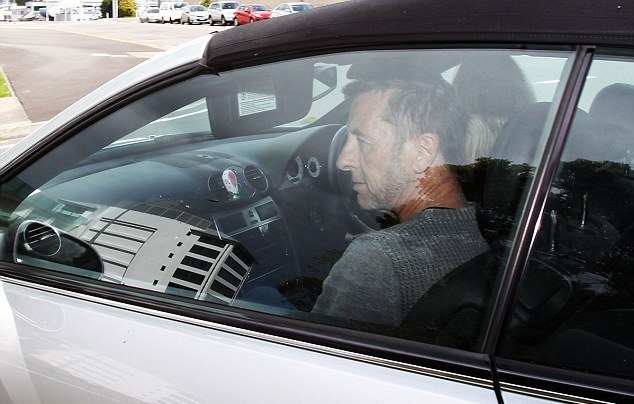 Rudd leaves court this afternoon, driven by a blonde woman.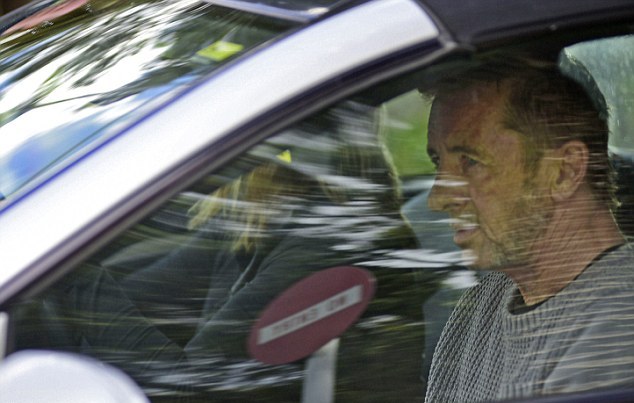 ---
Permissions in this forum:
You
cannot
reply to topics in this forum