June 4, 2015 11:29 AM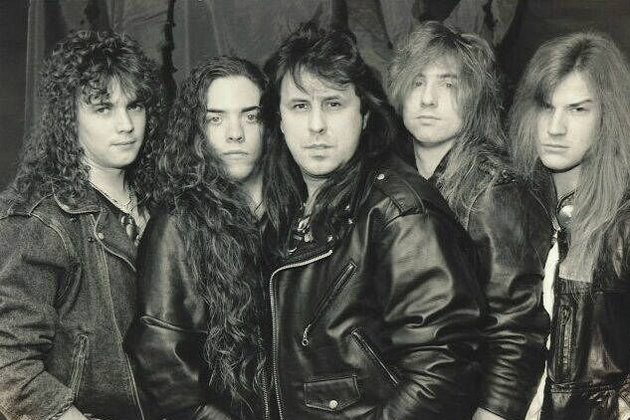 There's sad news to report as Allan Fryer (pictured at center), the vocalist for Aussie metal act Heaven,
has passed away following a long battle with cancer.
In 1980, Fryer reportedly auditioned for AC/DC after the death of Bon Scott and was under consideration
for the gig until the group decided to move forward with Brian Johnson.
Not long after, Heaven formed in 1980 in Sydney, Australia, and Fryer fronted the group on their 1982 disc,
Twilight of Mischief, as well as 1983′s Where Angels Fear to Tread and 1985′s Knockin' on Heaven's Door.
They toured the U.S. for the albums, but started to fade in the latter portion of the '80s.
The group would reform in 1998 for a pair of shows and once again in 2001 to serve as support for Judas Priest
on the band's Australian trek. And in 2012, the band reunited again for an Australian tour with Rowan Robertson
taking over on lead guitar.
Our condolences to Fryer's family, friends and bandmates.
LINK :
http://loudwire.com/heaven-allan-fryer-dies-cancer-battle/
Last edited by T.N.T. on Mon 14 Dec - 17:47; edited 1 time in total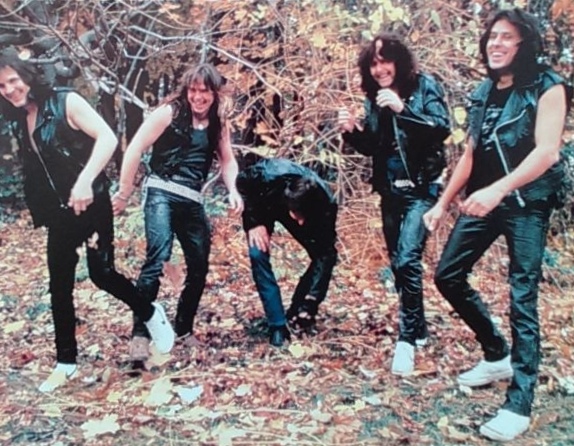 Allan Fryer, singer for the Australian band Heaven who once auditioned to front AC/DC,
has died after a lengthy battle with cancer.
Heaven released a trio of albums in the early '80s, touring with Dio, Motley Crue and Judas Priest along the way.
Their 1983 album, Where Angels Fear to Tread, featured guest turns by Ronnie James Dio, Lita Ford and Glenn Hughes.
But Fryer may be most famous outside of Australia as a footnote in AC/DC's search to replace Bon Scott.
Fryer was closer to getting the gig than many people knew.
Brian Johnson eventually got the job, but in a 1999 interview,
Fryer said he had the backing of AC/DC producers George Young and Harry Vanda,
and that they'd already started adding his vocals to existing tracks.
"They took Bon's voice out of the tapes on songs like 'Whole Lotta Rosie,' 'Shot Down In Flames,' 'Sin City'
and all that stuff.
They shoved me in them," Fryer said.
"I went back to Adelaide and found out from George and Harry that I had gotten the gig.
Then it came on a TV show that local boy Allan Fryer is the new singer for AC/DC. I said, 'What the hell?'
– because nobody was supposed to know anything like this.
So George and Harry wanted me in the band, but meanwhile the boys [AC/DC] were in London
at the time and they were trying out Brian from Geordie.
So, to cut a long story short, he ended up getting the gig."
Fryer later formed Heaven in Sydney, but he had at least one more intersection with AC/DC.
Mark Evans, AC/DC's founding bassist, was also a member of Heaven at one time.
LINK :
http://ultimateclassicrock.com/allan-fryer-dies/
Similar topics
---
Permissions in this forum:
You
cannot
reply to topics in this forum