February 3, 2015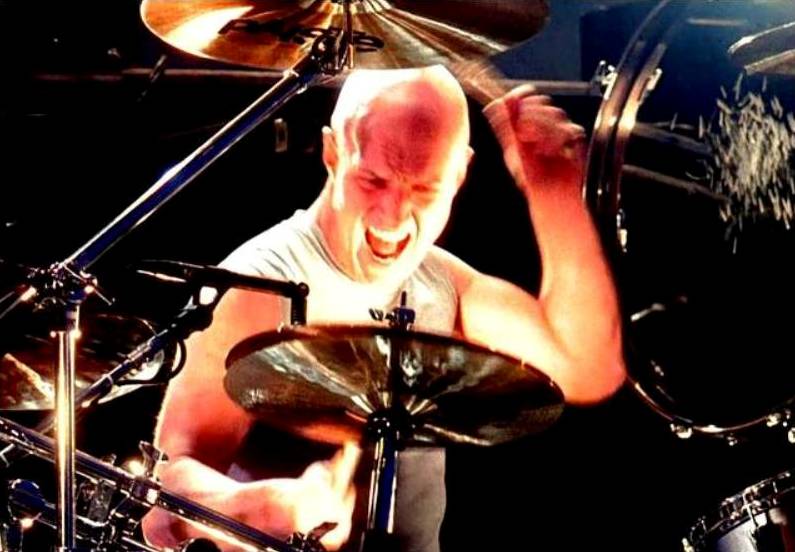 Former AC/DC drummer Chris Slade is rumored to have rejoined the band in time for their performance
at the 57th annual Grammy Awards on February 8.
Slade was scheduled to take part in a meet-and-greet on January 31 at The Optometry Practice of
Dr. Alex Corbin Liu in Rowland Heights, California but has postponed the appearance.
Liu revealed in a posting on his Facebook page: "There's actually big news regarding Slade
and his career coming in next several days which is why he had to reschedule this event."
As previously reported, AC/DC drummer Phil Rudd is probably not going to join his bandmates for their performance
at the Grammy Awards, which will mark the first time the veteran band has ever performed
at an American awards show and on prime time national television.
They appeared on "Saturday Night Live" in 2000.
According to International Business Times, Rudd is scheduled to appear in a Tauranga,
New Zealand courtroom just two days later, on February 10, for a review of the charges brought
against him late last year.
Rudd was arrested at his Tauranga home in early November on charges of threatening to kill
and possession of marijuana and meth.
He is currently out on bail.
The Grammy Awards are scheduled to air live on CBS-TV from the Staples Center in Los Angeles on February 8,
a Sunday, at 8:00 p.m. ET.
Slade followed Simon Wright in AC/DC's lineup, joining in time to play on 1990's "The Razor's Edge".
When Rudd returned in 1995, Slade was shown the door and harbored some bad feelings about that for a while.
Although he's 68, he still reportedly hits the drums as hard as ever.
Rudd missed the video shoot for the first two singles off the new AC/DC album, "Rock Or Bust",
at the end of October.
The band was forced to use drummer Bob Richards as a replacement.
Rudd also did not appear in the photo shoot for the new disc.
Rudd recently told a New Zealand TV station, "I'm going back to work with AC/DC.
I don't care who likes it or who doesn't."
AC/DC will launch a world tour in support of "Rock Or Bust", which arrived in December, later this year.
The band will headline California's Coachella festival in April.
LINK :
http://www.blabbermouth.net/news/drummer-chris-slade-rumored-to-have-rejoined-acdc/
Last edited by T.N.T. on Wed 27 Jan - 20:15; edited 1 time in total
---
Permissions in this forum:
You
cannot
reply to topics in this forum